Step 1: Customer Information Form
Click Here
Step 2: Packing List
Click Here
Step 2: Set up an Appointment
Click Here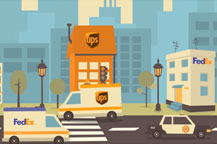 Central Refining has over 25 years experience in the jewelry buying and jewelry refining industry. Clients we service include pawnbrokers, jewelry stores, jewelry manufactures, buillon dealers and gold buyers. We have developed a reputation over the years as a trusted refiner for thousands of clients across the nation on their jewelry scrap melts, filings and bench sweeps.
We are more then just a smelter, we also make offers on loose stones, estate jewelry, on brand named watches and much much more.
Central Refining features a customer favorite 5ft'10 X 3ft'4 viewing window where customers can witness their scrap lots being processed. We offer a variety of payment options that include check, cash, wire transfer, trade for bullion\casting grain and ACH. A refining experience truly catered for each and every client. We invite you to experience the difference.
Services include but are not limited to:
Jewelry scrap
Stone removal
Loose Stones>
Melee
Bench Sweeps
Carpets
Bench filings
Silver scrap
Sterling flatware
Brand Name Watches
Gold Filled
Estate Jewelry
Bullion
Numismatic coins