Multiple Industries Served
Same Commitment to Excellence
AEROSPACE
DENTAL
JEWELRY
MEDICAL
SEMICONDUCTOR

At Central Refining, we pride ourselves in offering the highest most competitive pricing with little to no fee's on any given lot. Our goal is to ensure the customer receives the highest return using our services. We accomplish this by constantly improving our process and equipment to ensure optimum yields for all our customers in all industries serviced. We also offer discounted logistics and eliminate additional charges to help generate the most revenue for our customers.
The highest standard of professional excellence and integrity is our commitment to our customers. Our staff work's seamlessly to ensure the customer is involved in every step of the refining process.
Our success in providing optimum results for our clients is largely based in our constant effort of staying up to date with the latest tools and technology in a growing, changing market. We have dedicated countless hours of research and development on new material for processing as well as the best equipment to handle the job. Our state of the art EPA approved facility located in Dallas, Tx follows all ISO 9000 requirements and offers environmentally friendly waste free treatments.
Because our business is family owned, we believe success is built upon a partnership between our qualified staff and our valued customer. Our 25 years of success includes a strong commitment to the community and a responsibility to treat each client as an important part of our family.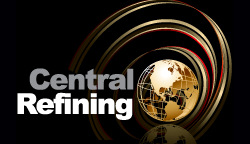 Contact us today for more information about our services.
Dallas
2650 Andjon Dr
Dallas, TX 75220
San Antonio
903 E Nakoma
Suite #100
San Antonio, TX 78216
El Paso
6801 Commerce Ave
El Paso, TX 79915